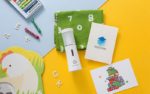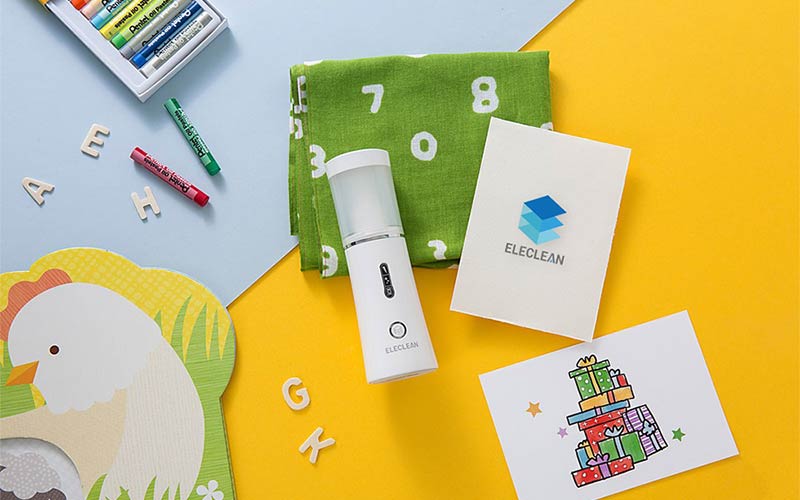 Say hello to Eleclean
A better, safer and greener hand sanitiser
Make-your-own disinfectant device using just water
It starts with water
The world's first portable sanitiser device that
produces disinfectant solution using 100% water.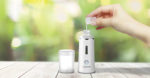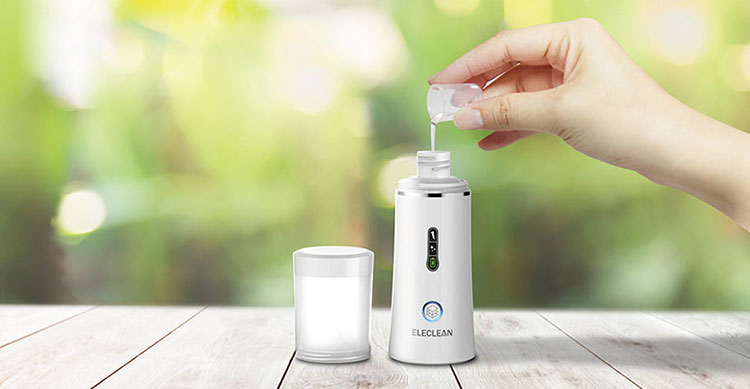 Most disinfecting solutions aren't friendly to our skins and body, some even cause dryness, irritation or have a strong, rather unpleasant smell.
An innovative technology that brings true peace of mind
Safe
Chemical-free and ultra-gentle to our skins and body.
More Effective
Breaks down the protein structures of viruses & germs.
Eco-Friendly
Use repeatedly without producing more wastes.
Ultra-Gentle
No smell, completely odourless, tasteless, and non-irritable.
Friendly
No more to dryness, rashes or allergic reactions forever.
Peace Of Mind
Make your own, you know what you are spraying.
Water + Electricity makes the most natural hand sanitiser

It's Water-Based
Eleclean is 100% water-based sanitising solution for hands and surfaces.

Electro-Oxidation Technology
Backed by more than 34 patents, elements of water are rearranged to form an effective, safe and eco-friendly disinfectant.

It Does Not Contain Chemicals
No chemical additives, no alcohol or hypochlorite, Eleclean is ultra-gentle and safe to use.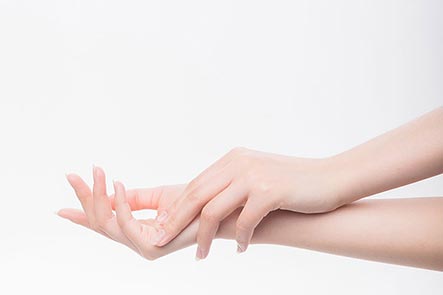 A healthier, cleaner lifestyle
Reduce the spread of germs and bacteria without the use of any chemicals and keep your family sanitised with Eleclean, a gentle, effective, family-friendly sanitiser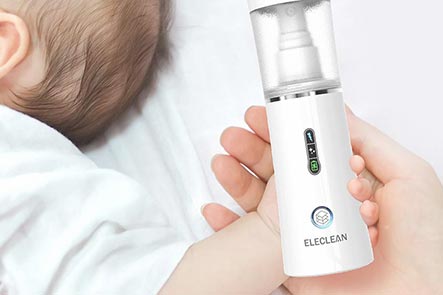 One less thing to worry about
Say goodbye to those that may be harmful to the skin and body, Eleclean is safe to use on pets, infants and children.
Sanitising the smart and simple way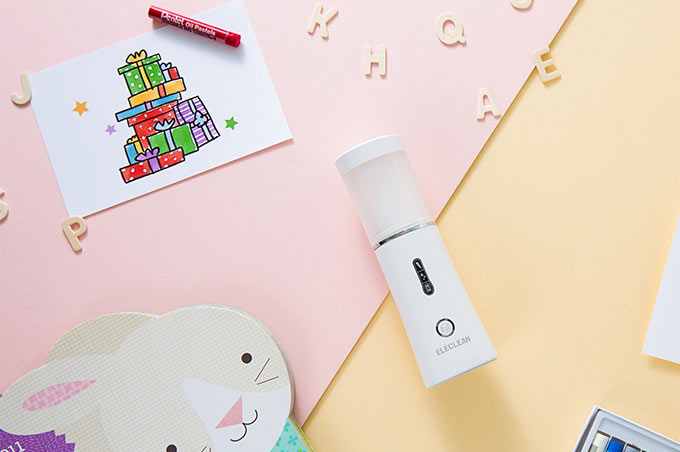 3 easy steps for a healthier, cleaner lifestyle
Step 1
Add activate carriers*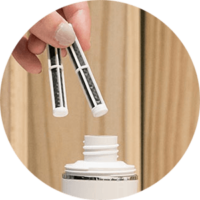 Step 2
Add water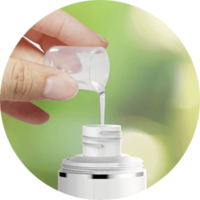 Step 3
Press to activate
What does it do and how does it work?
Eleclean eliminates bacteria and viruses without the use of any chemicals.
Using nano-catalysis electrochemical technology, it transforms water into high Reactive Oxygen Species (ROS) disinfectant to kill bacteria and viruses.
To produce sanitising solution with Eleclean (Eleclean Portable as an example), simply:
add tap or drinking water
press a button
wait 15 mins and it'll be ready for use
The water-based disinfectant produced can only be stored for 72 hours (or 3 days) since there is no chemical preservatives or stabilizers added.
Is there any consumable part required?
The Activated Carrier is the only replaceable part for Eleclean products. It absorbs and adjusts the impurities of water to ensure the stability of the disinfectant.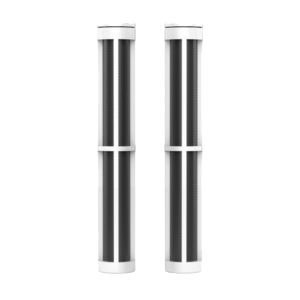 Replacing the Activated Carrier?
Using the Personal / Portable Disinfectant Spray (15ml) as an example:
Each set (1 set = 2 sticks) of Activated Carrier can be used up to 150 times;
15ml x 150 times = around 2250ml;
15ml will generally give you around 100 sprays.
From personal to commercial sanitisation and disinfection
There's an Eleclean solution for your need.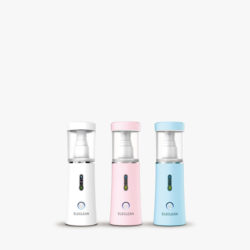 Portable
Bring it with you, sanitise on the go.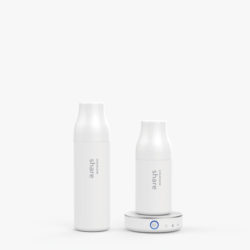 Share
Ideal for sharing with your family and loved ones.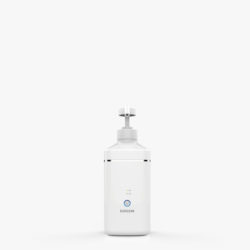 Desktop
Larger capacity, great for families and commercial uses.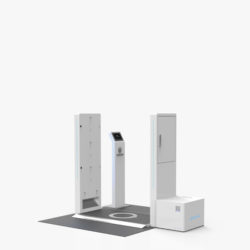 Santising Station
Innovative solution of mass disinfection for public spaces.

Eleclean vs Traditional Sanitisers
Eleclean is uniquely different and much safer than traditional sanitising products.




Verification Reports
Tested and proven safe and effective at eliminating various pathogens.
AWARD WINNING DESIGN
An innovative solution with patented technologies and a touch of aesthetics